Thank You for Registering!
The live event is over. However, we've sent you two recordings from this amazing series — for FREE! Check your inbox for details!
PLUS here's a Special Offer for You…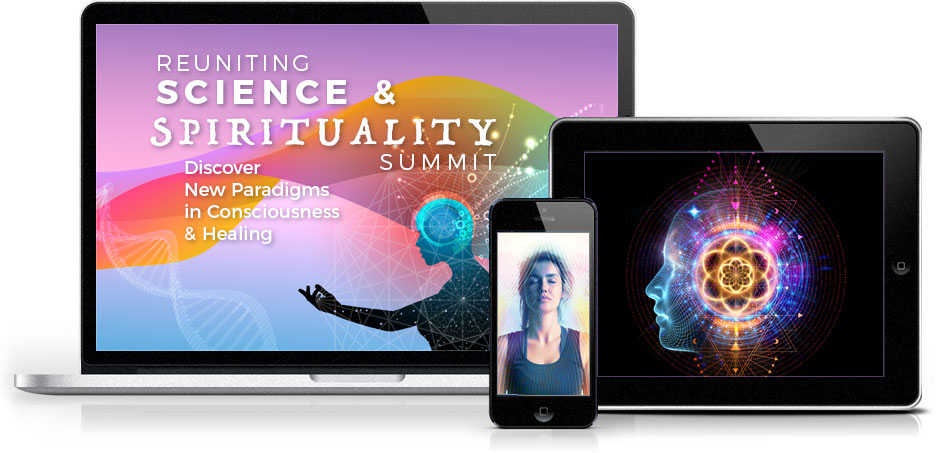 The Science & Spirituality Wisdom Collection 2019 gives you the opportunity to receive lifetime access to:
| | |
| --- | --- |
| | Streaming Videos of EVERY session in the Reuniting Science & Spirituality Summit series |
| | Audio Recordings of EVERY session in the Reuniting Science & Spirituality Summit series — listen on your computer, tablet, or smartphone! |
| | PDF Transcripts of each session — to refer back to, follow directions, take notes, highlight, and search for keywords |
| | PLUS Your BONUS PACKAGE of TEN exclusive video & audio teachings — including a complete 7-session Shift Network course with Dawson Church |
Discover Balance, Restoration & Deep Healing
In our rationally minded culture, it's easy to feel disregarded when you choose a holistic path. You might hear, "There's no evidence to support that herb's benefits" or "Pain relief with acupuncture is just a placebo effect."
What's more, the centuries-old split between science and spirituality has had harmful effects on our health and throughout our planet. We lost touch with our vital connection to the very union that's crucial to healing our bodies, balancing our emotions, and awakening our consciousness…
Exploring the reunion of science and spirituality can help you feel more grounded and empowered, more validated, and backed by evidence. When you're fortified with the latest research that supports what's long been viewed as nothing more than speculation, it can mean a world of difference for you and your family, your clients, and our planet.
Together, these two wisdom streams make up one powerful river of knowledge and possibilities for healing. Reuniting the streams strengthens your ability to restore your health's balance, opens new doors to expanded ways to rejuvenate your entire body, and gives you powerful and effective ways to treat illness, prevent disease, heal relationships, and increase vitality.
Today, more and more patients, practitioners, and doctors and scientists recognize the critical importance of bridging science and spirituality to address a variety of health issues — including high blood pressure, stress and anxiety, depression, emotional trauma, chronic illness, and more. The evidence is emerging, and it's up to us to explore it and use it to transform medicine and transcend suffering.
With the Science & Spirituality Wisdom Collection 2019, you'll discover a diverse range of evidence-based therapies, techniques, daily practices, and powerful treatments from skilled practitioners for achieving optimal wellness, promoting self-healing, and preventing illness.
Lock in lifetime access to this health-enhancing offering of Reuniting Science & Spirituality series experts and modalities — and the very real potential of profound healing.
PLUS you'll receive LIFETIME ACCESS to these BONUSES when you purchase!:
Your Happiness Genes: Harnessing the Power of Energy Psychology & Epigenetics for Your Health & Wellbeing
Downloadable Audio Course and Bonuses From Dawson Church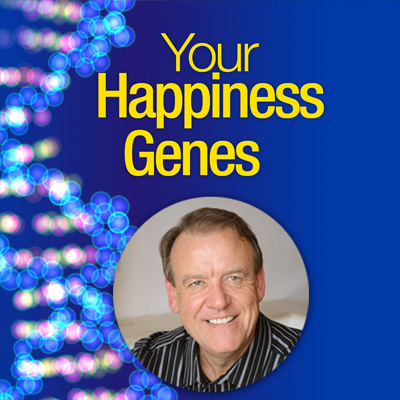 In Your Happiness Genes, Dawson shares leading-edge health treatments that work through the body's energetic, biochemical, and genetic pathways. He'll empower you with simple practices you can use throughout your day to curb stress, upset, and fear... clear emotional trauma... and bring you balance and peace of mind. You'll discover the secrets of being an "epigenetic engineer" — influencing your gene expression to create a healthy, low-stress, high-quality life. If you're fascinated by the interface of science, spirituality, health, and conscious evolution, this promises to be a mind-expanding adventure.
With this 7-session program, you'll discover how to:
Lower your stress and cortisol levels with simple relaxation and energy psychology practices during your day — which then dramatically and positively affects other measures of health
Turn off stress signals and increase signals for relaxation that, in turn, affect your genetic expression
Apply epigenetic knowledge in practical ways, allowing you to flip your own genetic switches
Develop daily practices for longevity — building on research that shows alleviating stress can lengthen your life by 9 to 14 years
Discern which methods — meditation, EFT tapping, neurofeedback — work best, and why
Personalize your own health program by identifying the most effective techniques for your body
Experience wholeness by releasing old emotions, trauma, and stories from your system
And more!
Believe It: The Truth About the Epigenetics of Your Consciousness & Beliefs
Downloadable Video Dialogue With Bruce H. Lipton
Join stem cell biologist Bruce Lipton as he discusses how your mind can control your bodily functions... how the environment can turn your genes on or off... and how these these types of changes can affect your life.
During this compelling session, you'll discover:
The science behind creating a long-lasting state of bliss, passion, energy, and health
How we as humans can thrive in our current environment
That everything is energy and we have the potential to harness the power of epigenetics
Quantum Healing Through Energy Medicine
Downloadable Audio Dialogue With Dr. Sue Morter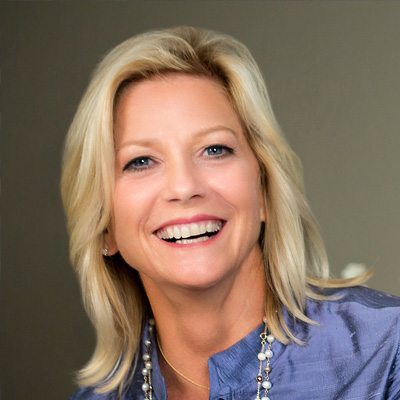 Make the Quantum Flip™ by changing your perspective — and change your life in an instant. Join Dr. Sue Morter as she uses the principles of quantum science and energy medicine to describe how the Energy Codes® can awaken the healer within you and reveal your magnificence.
During this far-reaching session, you'll discover:
How to move beyond your mind to heal yourself
Ways to remove subconscious stress
Practical energy techniques to stay centered
Saving the World One Heart at a Time: Planetary Heart-Based Coherence
Video From Gregg Braden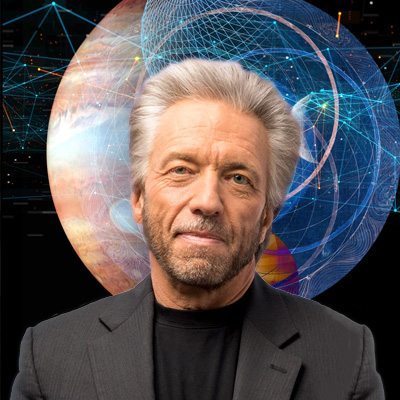 Scientists have long recognized a direct relationship between the strength of the magnetic field of our planet and the effect of that field upon human communities and societies... the earth/heart connection. In this video, Gregg describes the science of that connection, including a new discovery made late in 2017 that sheds new light on our human/earth connection and how we can benefit from that connection in our everyday lives!
Gregg Braden is a researcher, educator, lecturer, 5-time New York Times bestselling author, and internationally renowned pioneer bridging modern science, ancient wisdom, and human potential. From 1979 to 1990, Gregg worked as a problem solver during times of crisis for Fortune 500 companies. He continues that work today as he merges modern science and the wisdom of our past to reveal real-world solutions to the issues that challenge our lives. His research has led to 12 award-winning books now published in over 40 languages.
The Healing Power of Intention
Downloadable Audio Dialogue With Lynne McTaggart
Bringing together hard science and spirituality... and working with energy... Lynne McTaggert shares what she discovered by working with intention — including how human beings and all living things are essentially energy... beaming out a tiny current of light all the time. All the judgments we hold about ourselves and the world, any negative thoughts we may have are equally sent out into the universe and become part of our life's intention and determinant. Lynne teaches us to become more conscious of what we're thinking, and to be intentional about our intentions.
Ancient Neuroscience
Downloadable Video From Alberto Villoldo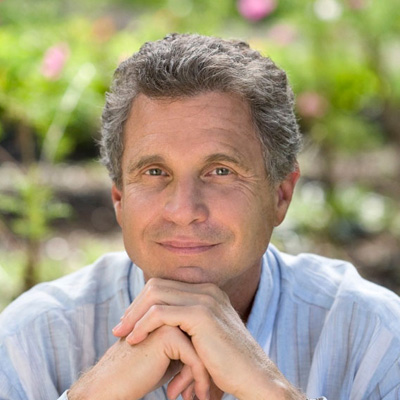 What did the ancient wisdom keepers know that rivals modern neuroscience? Join Alberto Villoldo, PhD, as he shares how to apply ancient knowledge about scientifically growing a new body, and upgrading the brain for optimal physical, mental, and spiritual health. Plus, use his recommended probiotic recipe from the Grow a New Body program.
The Observer Effect
Downloadable Audio Dialogue With Dean Radin and Dawson Church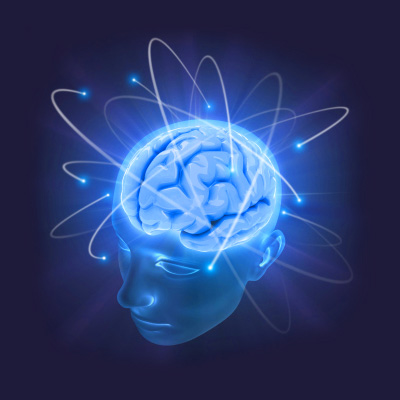 In this conversation, Dean Radin reveals how the mind has the ability to affect matter. He affirms that at the subatomic level, atoms respond to thought... and consciousness is not locked into space and time. He further discusses the double-slit experiment (how observation changes the behavior of molecules) and why we excel where we put our attention. You're bound to enjoy this enlightening conversation between two brilliant minds.
Dawson Church, PhD, is an award-winning author whose bestselling book, The Genie in Your Genes, has been hailed by reviewers as a breakthrough in our understanding of the link between emotions and genetics. His follow-up title, Mind to Matter, reviews the science of peak mental states. He founded the National Institute for Integrative Healthcare to study and implement promising evidence-based psychological and medical techniques. He's the editor of Energy Psychology: Theory, Research, and Treatment, a peer-reviewed professional journal. He shares how to apply the breakthroughs of energy psychology to health and athletic performance through EFT Universe, one of the largest alternative medicine sites on the web.
From Hate to Healing: The Power of Science to Shape Society
Downloadable Video From Gregg Braden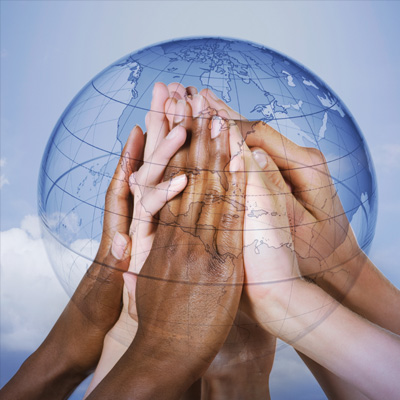 In this video from Gregg Braden, you'll discover poignant examples of how the false science of the past has led to the greatest separation and divisions in families and societies today. And he explains how new discoveries hold the power to heal those divisions. In this video, Gregg shares some examples of hate — based on sexual orientation, race, and religion — as well as the tragic rise of cyber-bullying among teens, and the landmark legislation that resulted from such cases.
Recipe for Homemade S. Boulardii
Downloadable PDF From Alberto Villoldo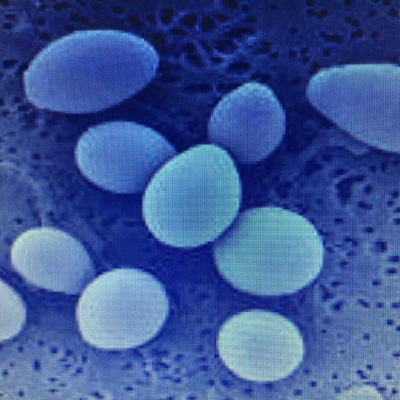 The probiotic Saccharomyces boulardii (S. boulardii) are living organisms that respond to your thoughts and feelings. According to Alberto Villoldo, it's easy to grow your own strain of S. boulardii, which can help dramatically reduce your gut's population of Candida albicans.
The Mystery Experience
Downloadable Ebook by Tim Freke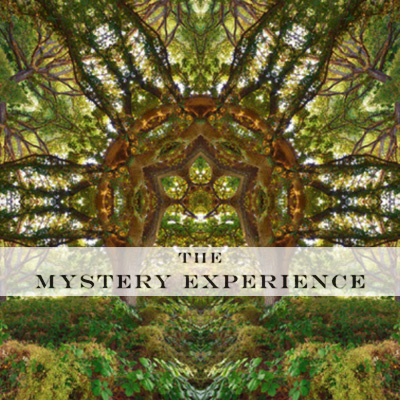 Join philosopher Tim Freke for an exhilarating journey of awakening to the mystery of existence. Explore a new "paralogical" worldview that embraces both science and spirituality.
You'll receive ALL these bonuses PLUS unlimited access to recordings and transcripts of EVERY 2019 series session, empowering you with essential teachings on the latest research, leading-edge science, and healing applications from leaders and luminaries.
Here's just a sample of what our enlightening speakers are sharing with you...
| | |
| --- | --- |
| | Dr. Sue Morter reveals the secrets to unlocking your Energy Codes to shift disease-producing patterns of energy and beliefs |
| | Alberto Villoldo illuminates how you can prime your brain for enlightenment and "grow a new body" through shamanic energy medicine. |
| | Lynne McTaggart explains how to harness the energy of a small group to heal your life, others, and the world. |
| | Dr. Rollin McCraty highlights research that's been done on heart intelligence and shares a technique for accessing our intuitive inner guidance system. |
| | Kenneth Pelletier explores the emerging science of epigenetics and provides meditation and visualization practices to influence gene expression. |
| | Kelly Turner discusses her research on the radical remission of cancer – without Western medicine or after Western medicine has failed. |
| | Dr. Lorenzo Cohen & Alison Jefferies share about the role that family, friends, and community networks play in healthy living... and how love and connection lead to healthy cellular function. |
| | Dr. Melinda Connor introduces the prospective empirical test suite designed to determine the competence of energy practitioners to improve the accuracy of research. |
| | Dr. Joe Tafur shares the role of icaro (sound healing) and the emotional body in ayahuasca shamanism. |
| | Nonty Charity Sabic offers practical and effective spiritual practices and healing techniques from Africa. |
| | Kim Barta & Terri O'Fallon illuminate the dynamic, interrelated sacred principles that underlie all religion, spirituality, and relationship dynamics. |
| | Mark Wolynn discusses the scientific research on how trauma is passed down through the generations – including unexplained symptoms we inherit, and how to heal them. |
| | Niraj Naik speaks to the relationship between science and yoga and increasing evidence of the complex benefits and physiological effects of yoga on our bodies and brains. |
Your Science & Spirituality Toolkit
The visionary speakers in the Science & Spirituality Wisdom Collection 2019 will demonstrate the curative and evolutionary power of bridging ancient wisdom with modern science (PLUS how to easily integrate evidence-based healing modalities in your daily life!).
They'll give you the exact tools and practices to expand your own personal ability to access to the larger life-energy force, and they'll share practical skills to revitalize your health, community, and our world.
With this invaluable resource you can turn to time and again, you'll discover:
The emerging science of epigenetics — and how your genes do not necessarily determine your health or longevity
How your genes do respond to your thoughts, emotions, relationships, and all your experiences
The exciting results of the IONS Channeling Research Program, which explores how common channeling experiences are, how they work, and their potential impact on our daily lives
Ayahuasca shamanism as a spiritual healing tradition that approaches the emotional body through energetic healing techniques
Modern cases that are being treated in a traditional healing center in the Peruvian Amazon
Scientific research on how trauma is passed down through the generations
Lab data from Brown University and the Institute of Noetic Sciences that suggests healing with intent could be "captured" and reproduced without the healer...
Meditation and visualization practices to influence gene expression
Why science and spirituality are not opposites, but complementary — and how this opens up a huge potential for human evolution
A new way of understanding evolution, time, death, immortality, and the purpose of life—by exploring the self-realizing universe
How we can build a global model of healing that's far more complete and effective than anything we've ever created...
When you own the Science & Spirituality Wisdom Collection 2019, you'll discover leading-edge practices and key insights to unleash your body's natural ability to heal!
Here's what You'll Receive: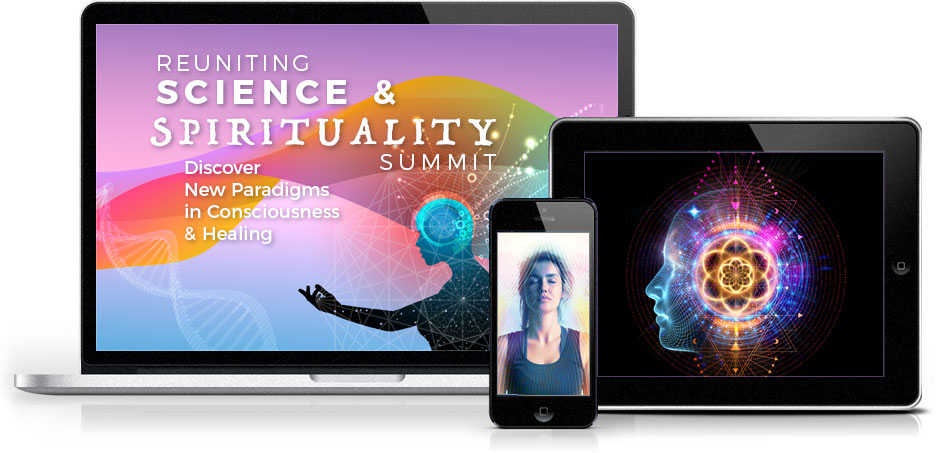 Science & Spirituality Wisdom Collection 2019
Digital Recordings & Transcript Downloads
The Science & Spirituality Wisdom Collection 2019 includes instant access to all recordings and transcripts of every session from the Reuniting Science & Spirituality Summit series.
| | |
| --- | --- |
| | Streaming Videos of EVERY session in the Reuniting Science & Spirituality Summit series |
| | Audio Recordings of EVERY session in the Reuniting Science & Spirituality Summit series — listen on your computer, tablet, or smartphone! |
| | PDF Transcripts of each session — to refer back to, follow directions, take notes, highlight, and search for keywords |
| | PLUS Your BONUS PACKAGE of TEN exclusive video & audio teachings — including a complete 7-session Shift Network course with Dawson Church |
OUR 100% GUARANTEE
MEANS NO RISK TO YOU!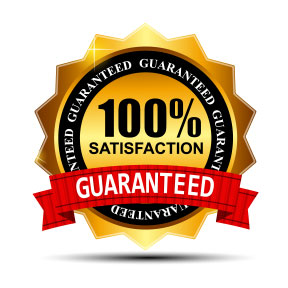 When you upgrade today, your purchase is backed by our complete money-back guarantee. If for any reason at any time within 60 days you decide the Science & Spirituality Wisdom Collection 2019 is NOT right for you, just visit our Customer Service Center at support.theshiftnetwork.com, and request a refund. We will refund your money completely.
Upgrade Now